BREATH TEST PDI SOFTWARE
All lactotests are interactive systems. Digital communication allows you to interface with adapted PC software for database integration, to export results to Hospital Informatics System (XML, HL7, etc.) or simply to print directly results in MS Wordâ"¢in order to have an automatic addition of these results in the patient data file. The PDI software centralizes all patients data from a variety of medical tests. Data can be viewed numerically or graphically.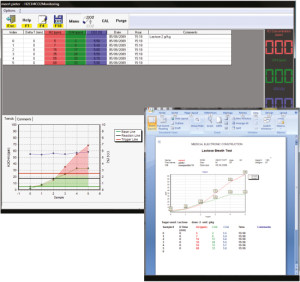 In case you need assistance, MEC has developed a remote support accessible via the Internet for equipment as well as for software.